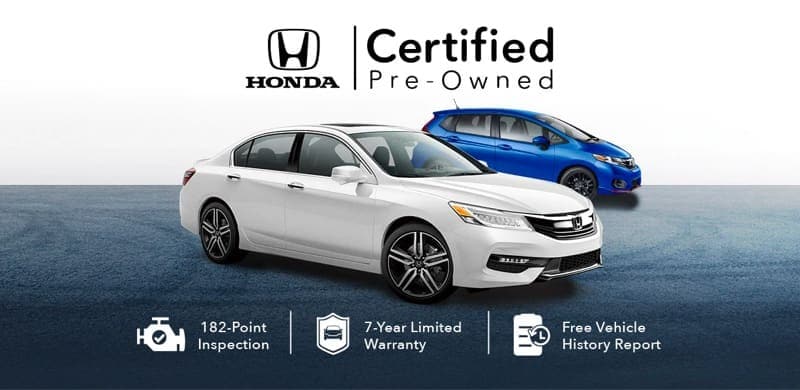 Certified Pre-Owned
Nothing compares to the quality of a Honda. No other program comes close.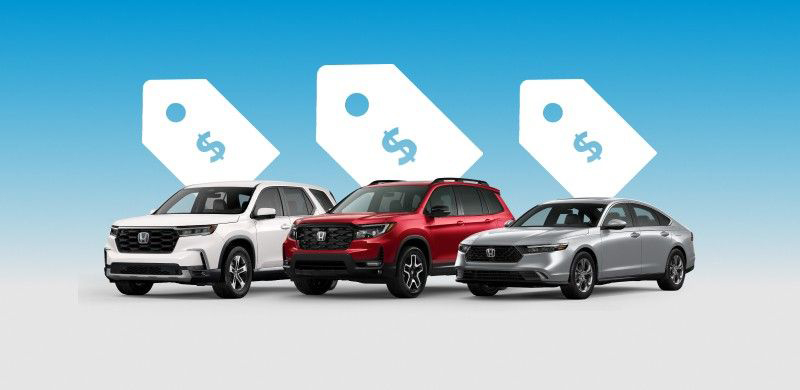 Current Offers
See this month's featured current offers going on now on new Honda vehicles.
Our Reviews
Everyone was friendly, easy to work with and very accommodating. I know they are working hard to sell cars, but they each seemed genuine and helpful.
Wouldn't go any where else to buy a car. Great service dept. - I had an Accord that bought from them that I drove for over 10 yrs. — Just bought a Civic from them. Their Service Dept is great. Everyone is so friendly. They get you in and out in a timely manner.
We drove from 3 hours away to buy from Scott Dietz at Mungenast St. Louis Honda. Scott did everything that he could, to make it a pleasant experience. Every question and every need was promptly addressed, and the truck had been fully serviced and freshly detailed upon delivery. I emailed a question to Scott a week after the sale, and had a detailed response within minutes. Would definitely do it all over again. Thanks Scott!
I had a great experience at Mungenast Honda. Jacob was kind and very helpful finding exactly what I needed.
This place was very quick an efficient with my time. Made the pains of car shopping feel absent. I would strongly recommend coming here if your looking to get a new car.
Gina was amazing. Highly recommend her! She was extremely helpful and knowledgeable. She was very patient with me and took the time with me. She was constantly working to find us what we wanted. Never had that kind of experience before with a dealer. And if she wasn't there to help a certain day she always had someone there lined up to help. Can't say enough about her!
I needed a used car quickly after an accident and insurance nightmare situation. What a welcome change from the typical, frenetic, pressure-filled car buying experience Mungenast was for me! Brian Anderson was exceptional at every step along the way, and the entire experience was extremely relaxed, easy, and efficient. Thanks a ton to all at Mungenast!
AutoTrader led me to this dealership when searching for a used car for my teenager. Sales rep Brian Anderson and finance rep Brad McDonald were supremely responsive, patient, friendly, and efficient throughout the process.
I arrived for a 7:30 AM appointment and was immediately written up and went to wait for my vehicle in the customer waiting area. It was my first service appointment for my new vehicle. In 25 minutes, I was already finished and finalized my bill. What a fast service experience! My Service Tech was Adam Dickens. He was very professional and polite and answered all of my questions. This is a very impressive service process.
Candace was the best in sorting me out. She put together the easiest car lease ever!
Available for any questions and follow up. Also, everyone on-site was friendly and nice to deal with.
Easy and hassle free, I was also given a fair deal on my car. I also didn't free pressured into buying same day as my visit.
Scott Dietz Scott Jenkins and Brad are so awesome from start to finish. Quick and easy. These guys made my daughter a very happy girl after what started out as a disaster at another dealership.
Very much satisfied with honda…Friendly staffs
Professional, courteous, and friendly staff. Very simple and relaxed purchase process. I recommend giving them your time.
Our experience at Mungenast Honda was outstanding. Brian Andersen was very prompt in returning e-mails, and always did what he said he would do. When we met in person, he was friendly, knowledgeable and honest. He was well organized, and efficient. We love our car, and Brian assured us if we have ANY questions, we should feel free to call for assistance. I would recommend Mungenast and Brian to anyone I know who is car shopping.
In all my 15 years of buying cars on my own, I have always considered dealerships to be off limits. I wasn't a fan of the expected haggling of prices nor the sleazy perception of car salesmen. I would instead comb Craigslist or other loose, unofficial websites for deals and usually get the run around but would eventually come out with something that ran. I most recently had an extremely frustrating experience with Carvana. My delivery date was postponed no less than seven times over the course of 30 days. The advocates I dealt with were kinda and willing to help but the nature of their automated business model didn't allow anyone to actually help me. I came to Mungenast Honda on Lindbergh at my wits end. I was so impressed with my salesman, Eric and extremely surprised at the ease with which I was able to purchase a reliable car. I am very happy and I urge anyone on the fence about visiting a dealer for their next vehicle to try them first! You won't be disappointed.
My husband and I purchased our CR-V and maintained our two Honda's at Mungenast Honda for 20 years, and they are a SIX STAR operation! We swear by Gary Opitz in Service, when maintenance needs to be done. He is the finest representative of the Mungenast Team - bar none! We also have a Mungenast Lexus, and Gary Opitz beats every rep we have met at the Mungenast Enterprise. He is supremely professional, treats us with the utmost respect - even when we ask crazy questions :D , and today, after checking us out, he literally lent a helping hand scraping our icy windows on our Pilot that was left overnight at the dealership due to weather concerns.
I stopped by today for something minor. Katie took care of the issue and I was in and out in under 10 minutes. Katie is delightful and very knowledgeable. Great customer service !
Great service department. A+ as usual!
Just got off the phone with Spencer in Lease sales. He talked to me for about 20 mins about our options of what the end of our lease looks like. We talked about the fine details and pricing. He was very nice, polite, and honest!
Tom was a great service manager, kept in communication, gave me a great deal, and really knew his stuff! Got my car fixed and back on the road fast and rea$onably!
Came in to service at 2pm on Friday afternoon. They fixed wipers and a tail light quickly repaired others errors.

Welcome to Dave Mungenast St. Louis Honda
Since 1965, the employees at Dave Mungenast St. Louis Honda are ready to help you purchase the
New
or
Certified Pre-Owned
Honda in St. Louis you've been waiting for! Whether you're interested in purchasing a new or used Honda near St. Peters, or
parts
and
service
, our staff is dedicated to serving your every automotive need. Visit us today by following directions on our
Contact Us
page. We're conveniently located in South County, just minutes from I-270, I-44, I-55 and I-255 at 5939 S. Lindbergh Blvd., St. Louis, MO 63123.
Get Directions To Dave Mungenast St. Louis Honda